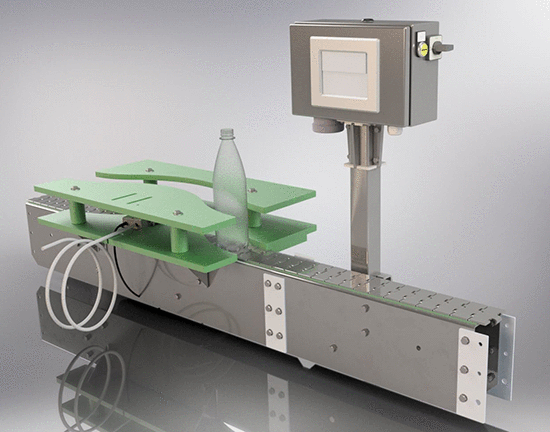 Miho LC2
Residual Liquid Detector Miho LC2
Very accurate inspection of the bottle for residual liquids containing caustic solution after the washing machine and before the filler. Wetting through caustic solution will already be detected as a fault. Water residues are strictly distinguished from caustic residues. The machine is operated by using a 5.7" touchscreen with access through a user defined password.
Comprehensive statistics for individual types of faults are available. Connection to an external production data acquisition system is possible.
Upon detecting a bottle that is wetted with caustic solution, a floating signal is emitted, which, for example, activates the bottle stopper or a line shutdown. In addition, the operator is informed by an optical and/or acoustic signal.
No photo is available for this product
No video is available for this product