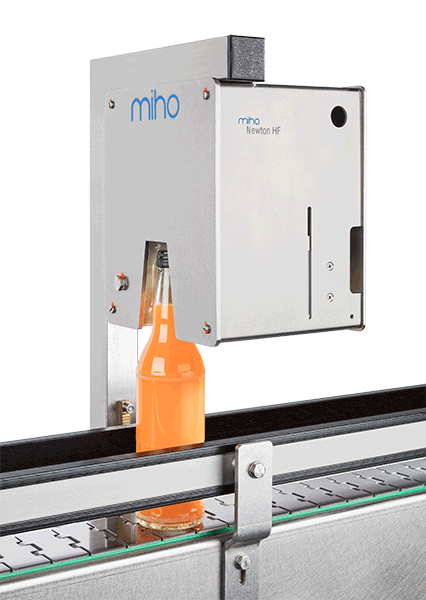 Miho Newton HF 2
Fill level control miho Newton HF 2
To check the fill level for any underfilling in transparent glass and PET bottles, easy handling.
The inspection is carried out by using a high-frequency measurement method (HF). In addition, the bottle is inspected to see if the cap is present: metal caps via inductive proximity switches or plastic caps via light barriers. The system compensates for any fluctuations in temperature through self-calibration.
Comprehensive statistics for individual types of faults are available. A serial fault detection is implemented. Connection to an external production data acquisition system is possible.
The inspection head can be adjusted when changing the bottle type. The point of installation is normally at the outfeed of the filler, as long as it is a non-foaming product, or at the outfeed of the labelling machine.
Not suitable for swing top bottles, metallised labels, long caps, tinfoil and highly viscous products and spirits.
No photo is available for this product
No video is available for this product