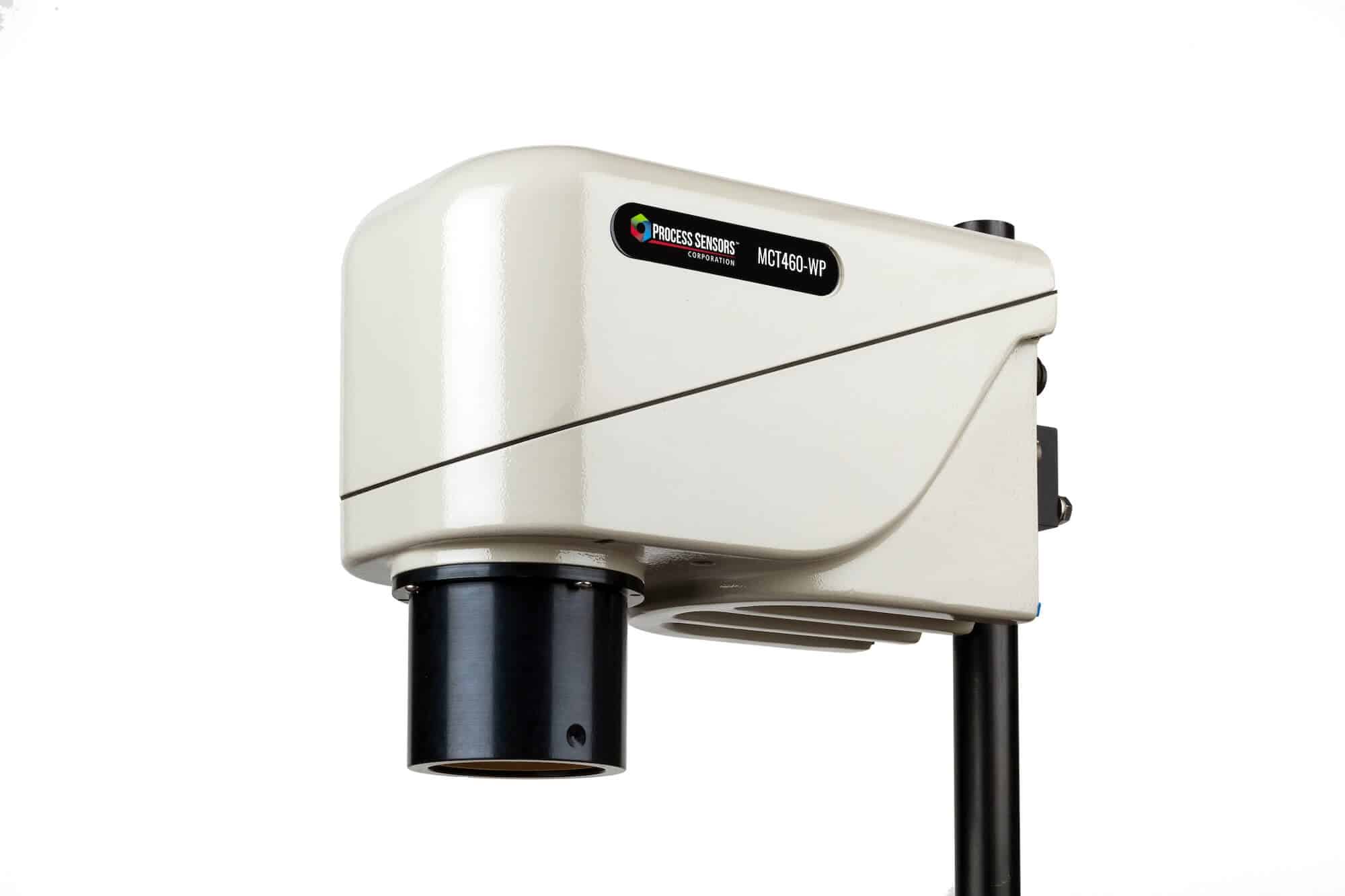 Online Moisture Analyzer : PSC MCT460
Online Smart NIR Sensor Series
The Process Sensors online moisture analyzer MCT460 Series of On-Line Smart NIR Sensors continuously monitor moisture, oil, and other parameters of the materials on a food or industrial process line. With the online moisture analyzer MCT460 Series, manufacturing operators can monitor raw ingredients and in-line processes, allowing them to maintain consistent product quality, increase yield, and minimize waste.
Key Features of the moisture analyzer PSC MCT-460:
High Accuracy: The PSC MCT-460 has earned renown for its remarkable accuracy, rendering it suitable for applications demanding precise moisture measurement.

Rapid Results: It offers rapid moisture analysis, allowing for real-time monitoring and quick decision-making in manufacturing and production processes.

Non-Destructive: Similar to many advanced moisture analyzers, the MCT-460 is non-destructive, ensuring that the integrity of the sample remains intact during testing.

Versatility: This moisture analyzer is versatile and can be used for a wide variety of materials, including solids, liquids, and powders.

Ease of Use: Its user-friendly interface and intuitive controls make it accessible to operators with varying levels of expertise.

Reliability: PSC has a reputation for crafting top-quality and dependable equipment, and the MCT-460 lives up to this legacy. Its robust construction is designed to endure the rigors of industrial environments.
Benefits:
Improve process control and final quality using accurate measurements of moisture, oil, and other parameters
Make quick decisions and adjustments to the production line using the analysis data
Save costs and reduce waste, which improves your company's bottom line
Applications of the PSC MCT-460:
The versatility and accuracy of the PSC MCT-460 make it suitable for a range of applications:
Food Industry: In the food industry, the MCT-460 ensures that ingredients, finished products, and food processing operations meet quality and safety standards by providing precise moisture measurements.

Pharmaceuticals: Pharmaceutical manufacturers rely on the MCT-460 to maintain the quality and stability of medications and medical products through accurate moisture analysis.

Agriculture: Farmers and grain handlers use this analyzer to measure moisture content in grains, seeds, and crops, aiding in storage and quality control.

Construction: In the construction industry, the MCT-460 helps ensure the durability and quality of construction materials like concrete and cement by monitoring moisture levels.

Chemicals and Polymers: Manufacturers in the chemical and polymer industries employ this moisture analyzer to optimize processes and maintain product quality.

Environmental Monitoring: Researchers and environmental scientists utilize the MCT-460 for moisture analysis in soil, vegetation, and natural materials as part of ecological and climate studies.